Meet the Top Women of 2022!
There were a record number of nominations this year. Per HBSDealer Staff, "
Many of them lead businesses, others work behind the scenes. And whether they're in the limelight or the background, the individual members of the 2022 class of Top Women of Hardware and Building Supply deserve to be commended for their contributions."
The honorees were chosen in two different categories: 'Rising Stars' & 'Business Excellence.'
Lumbermens Merchandising Corporation (LMC) has three in-house nominees, two of which are considered 'Rising Stars', with the third and final woman being recognized as 'Business Excellence'.
-
Alison Bahry
, Hand Tool & Power Equipment Buyer in the Hardware Department. (Business Excellence)
-
Deirdre Garland
, Department Manager of Kitchen & Bath. (Rising Stars)
-
Lauren Stout
, Department Manager of Logistics. (Rising Stars)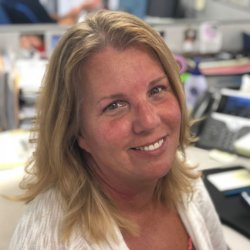 Alison Bahry has been with LMC since October 1999. She started her journey in Accounting and eventually moved around to the Building Materials Department in 2001, and ended up in the Hardware Department in 2004 where she has remained happily to this day. Twenty-three years is a massive amount of time, and Alison has the skillset to accompany the time she has put in. When asked about her favorite part of LMC she quickly responded with,
"Dealing directly with our Dealers/Stockholders and their staff. Also working directly with our key National Account contacts at the supplier level."
Alison's love and passion for her job and the people/businesses she works alongside is evident. When asked how it feels to be nominated by her peers for such a prestigious award as the HBS Top Women Award for 'Business Excellence', she had this to say,
"It feels awesome to be recognized as a top female in a male dominated industry. I am very appreciative, to know that all my hard work over the years has finally paid off."
Being apart of the same company for over two decades is no small feat, and Alison has done so with great honor and a good attitude each step of the way. As she enters the final stretch of her impressive career, it is important for her to finish it out at the place where it all began. She was asked what the future holds for her, and responded,
"I like what I am doing. I'd like to retire from here."
All in all, Alison Bahry has been in the industry over two decades, showcased her talent and dedication across multiple departments, and overall has made an impact and left her mark.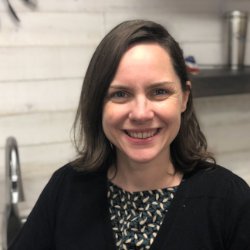 Deirdre Garland has been with LMC for just under 5 years. She is the Department Manager for Kitchen & Bath and has a professional background in design. Deirdre has made big strides in the kitchen and bath space at LMC by implementing her creativity, hard work, and overall knowledge/passion. The K&B area was not really a focus 5 years ago before she came on board, so that alone showcases the commitment of one single individual and the huge impact it can make.
As previously mentioned, her background is in design which translates smoothly to Kitchen & Bath. When asked why she thought her peers voted for her, she said,
"
I come at things from a creative angle. I've got a passion for design and business."
These passions are at the base of what makes Deirdre the person and hard worker she is today.
Design is clearly a favorite part of the job for her, but there is one other thing she is pretty keen on; the dealer base.
"I like the dealer base. I like helping them to grow their business, get into kitchen & bath, and overcome their challenges."
She is not afraid to take an issue head on, and most certainly can use her expertise to solve problems and answer questions as they appear.
Having been at LMC for five years is a long time, but Deirdre is still young and has a long, successful road ahead of herself. When asked what the future holds for the 'Rising Star', she proclaimed,
"Continue to grow and learn new things. Help people in the Kitchen & Bath industry. As long as we are challenging ourselves to get better."
Deirdre wants to grow as a person and continue to challenge herself in the workplace. Originally for her, a challenge in her career was
"Figuring out the direction to go in.... Finding the right path."
Now she's had adequate time to find her true calling and in turn provide exceptional services and results to the industry she serves in.
All in all, Deirdre is an immensely creative, devoted, and an overall hard working/wonderful mentor in the growing space of Kitchen & Bath.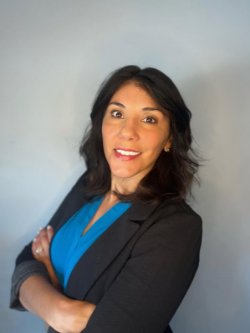 Lauren Stout has been with LMC since 1998, starting out as a Billing clerk and eventually moving to Logistics where she now resides as the Manager of the Logistics Department. Being at the same place 24 years is sure to come with things you like the most, and when Lauren was asked her favorite part of LMC, she said,
"The people and our members. I started to work for LMC at an early age. Through every person, every member that I was able to interact with that all were willing to help me.... This collaboration was something that inspired me throughout my career. I hope to do the same for others."
Being a woman in the lumber and building materials industry can be challenging, and Lauren embraces the challenge. She notes that this recognition
"motivates me"
and also allows herself to
"continue to work hard and to continue to help others grow."
Another potential challenge is being in a managerial position that comes with lots of extra responsibilities and refined skillsets that you need to be able to not only lead your own personal work, but more importantly your team. Lauren was asked about her future and what it holds for her, to which she responded,
"I plan to center my focus on perfecting my leadership skills and hope to share as much as I can to help and pay it forward to our next generation of rising stars at LMC."
Lauren is the definition of resilience, and her continued efforts for the company and those surrounding her is proof of that. Not only has she been with LMC for over two decades, but she has done a masterful job of openly collaborating and working hard day in and day out. A final remark she left during her interview was very touching, and read,
"I would encourage all of us, men and women to continue to work together. Change the narrative and take out any prejudgment. The overall goal for all of us is to be fulfilled and successful and we can do it better together. Keep talking, keep listening, and keep being resilient."
All in all, Lauren is a wonderful leader, is super dedicated to her team/craft, and showcases the fact that hard work does pay off.
Each one of these ladies have three things in common: Resilience, Diligence, and Perseverance. Being resilient in times of distress, being diligent when deadlines are fast approaching, and persevering through it all with your head held high. All three of them have been with the LMC for many years and have provided limitless positive contributions to the company and to their peers whilst improving themselves in many ways.
We all can learn and grow from each other. Let's keep an open mind and build business together.
The Third Annual Top Women in Hardware & Building Supply Awards will take place from November 8th-9th at the Fairmount Hotel in Chicago. To learn more about the event,
click here!