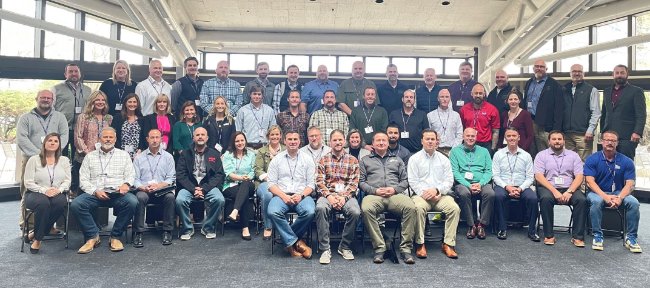 This past April, LMC hosted fifty LBM leaders from across the country for its annual "Leadership Excellence Masterclass" at Northwestern's Kellogg School of Management, the top ranked marketing program for executive MBAs by the Financial Times, and the third ranked executive education school according to US News.
"As the leading LBM co-op in the country, we have a responsibility to our dealers, and to the health of the industry, to invest in professional development and leadership programs," said Joel Gelb, Vice President of Stockholder Relations for LMC. "As one of the top business schools in the nation, Kellogg was the ideal fit for our Leadership Excellence Masterclass."
Two of the presenters featured this year were Kellogg professors Craig Wortmann, founder and academic director of the Kellogg Sales Institute, and David Schonthal, an award-winning professor of strategy, innovation, and entrepreneurship with the university.
The curriculum this year focused on:
Inspiring and expanding leadership thinking to generate new possibilities that can be integrated into company culture.
Building new skills by diving deep into business functions and explore the latest research and transformational practices to maximize performance of each team.
Utilizing the latest leading research in business management.to find innovative solutions to new challenges, and adapt to the new normal within the organization.
Identifying business growth strategies and equip leaders for more effectively attracting, retaining, and leveraging people across diversity and various generations.
The "Leadership Excellence Masterclass" is part of LMC's ongoing education program that focuses on professional development and leadership for LMC dealers typically in a senior management or executive position.